Toshiba 47LZ196 Regza 47-inch LCD HDTV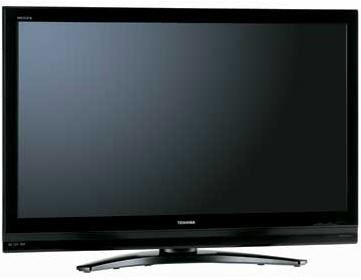 Once upon a time, in a not so distant land, LCDs were considred the red-headed step child of the TV world. Poor response times (motion issues) and iffy blacks that looked alot like grey never thrust LCDs into the forefront of HT news. However, the last year as brought resolution to these problems. Of course, not all TV's are created equal.
Enter Toshiba's newest flagship LCD, the Regza 47LZ196. It is of a native 1080p screen that comes with two 1080p HDMI inputs, two RF inputs, and a CableCard slot. More and more TVs ar efeaturing a network jack for media file stremaing from your PC. Back to the question above, it does fairly well in all of the tests although its is not a perfect replacement for the blacks of yore.
From the article:
BOTTOM LINE Though not flawless, Toshiba's 47LZ196 delivers an excellent picture that puts it in the top tier of late-generation LCDs. What's more, its innovative features, sophisticated adjustments, and thoughtful remote are in a class by themselves. Whether you just like to sit back and watch or prefer to play, play, play, you'll find plenty to pass the hours with this impressive HDTV