Thinking In Isolation – A Primer On Ground Loops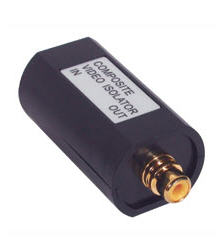 I think I slept through this class in college, it is a good thing Audioholics is giving a refresher course on ground loops. We have a resident EE, so if you have any questions after the article, I am sure John could answer a few. Generally you can identify a ground loop by a low hum in your speakers or that infamous rolling bar acorss your TV. In my experience, I have had these type of problems in older houses where everything isn't quite up to snuff for modern code.
From the article:
Signal interconnects carry a very low current, often measured in millivolts (thousandths of a volt). Low voltage and low current connections are susceptible to ground loops (EMI, aka Electro-Magnetic Interference). If two pieces of gear are plugged into different power outlets there will often be a difference in their respective ground potentials. This is because the ground path from one outlet to the breaker box may be longer or shorter than the other. Or perhaps the two grounds are connected to different ground points in a home with multiple service panels. Or maybe the electrical wiring is fine, but the ground connection of your cable television, satellite TVRO or antenna system, which is properly connected to a copper rod driven eight feet into the ground close to the cable ingress) is forming the ground loop with your electrical service, which is grounded to a cold water pipe one-hundred feet away. Whatever the situation, there is an electrical potential difference between the two spots and that difference is going to manifest itself as a ground loop problem.