MCE Tunes 2.0 Brings iTunes Music to Media Center Extenders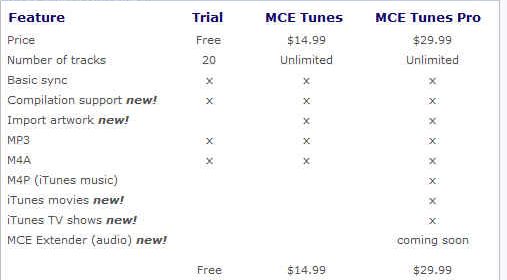 Chris Lanier, purveyor of MCE news, brings word that MCE Tunes 2.0 is out. New for this version is support for extenders. Its a pretty simple setup, all you have to do is run the config on your server and bam you should be have iTunes anywhere in the house. You can check out his blog post here.
What is MCE Tunes? MCE Tunes is a special plug-in developed exclusively for Microsoft Windows Media center which enables it to play iTunes music (m4a and m4p) files right from the easy-to-use Media Center music navigation interface. No more fumbling with a mouse and keyboard to find the right music to listen to! Simply grab your remote and find all your music – quickly and easily.