Sharp XV-Z21000 1080p DLP Digital Projector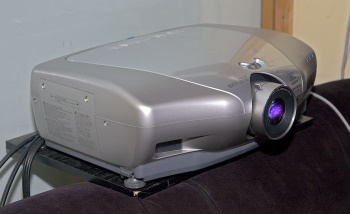 For $12,000, this thing better blow you away. Luckily….it does!

The Sharp XV-Z21000 has one of the best pictures I've seen in a consumer
projector. The projector is sharp, feature laden, robust, and quiet. It has
medium brightness (1,000 ANSI lumens), and should work well in most
applications.

Read the rest here.