Sharp Aquos LC-52D62U 52-inch LCD HDTV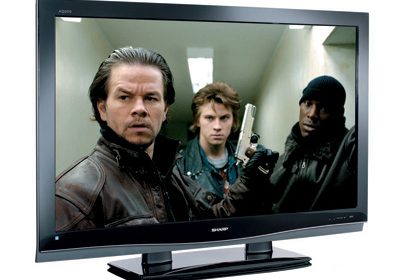 Looks like this one's a winner. It is a mighty slick looking TV, and it costs around $4000, fyi.
The first thing I noticed was the Sharp's
stunning picture detail — a quality that came across dramatically on
the big 52-inch screen. Watching an episode of Law & Order: Criminal Intent
in high-def, I could make out the rough texture of the unshaven face of
Detective Goren (Vincent D'Onofrio) as he escorted a criminal on an
international flight.
Read the rest here.