Leviton & Microsoft Develop Wireless Home Automation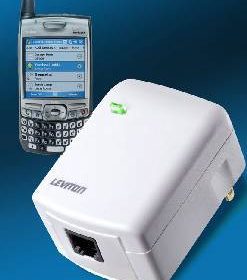 I give MS a hard time, but announcements like this tend to make me think they are heading in the right direction. The goal of the alliance is to offer remote control lighting and other HA features via Z-Wave. The product should be available in Q2 sometime and be able to transmit signals to a Z-Wave home automation network.
From the article:
The Vizia RF Foyer Ethernet Gateway expands the functionality of Leviton's Vizia RF line of devices, which includes digital dimmers and switches, along with a full-function scene controller, zone-controller, appliance and lamp modules and remote controls. These devices can be installed as a single, stand-alone lighting control network or as part of Z-Wave's larger "intelligent" network of HVAC, access, intruder, fire detection, and appliance controls, as well as other home systems.