Intelligent Recording for MCE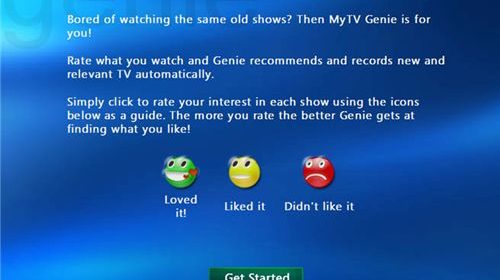 Chris caught word of an awesome lil MCE plugin which will detect & automatically record TV Shows based on your preferences & ratings. Not sure if it works with Vista, and the style is for XP, but it's awesome if you were looking for something TIVO-like.
For the first time, Media Center users can rate their
recordings with MyTV Genie, and then it recommends and records new and relevant
TV shows automatically! It also basis
this off of things you watch and record, so you don't even have to worry about
rating them!
Read the rest here.