NZXT Duet HTPC Case Review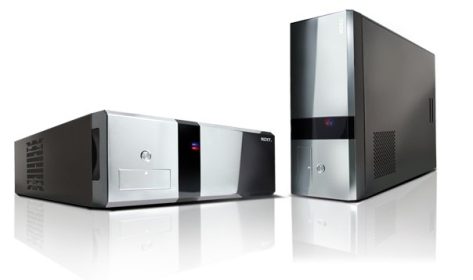 Techgage has the "Duet" case from NZXT. If you haven't heard of them, you're not alone. But I love new companies pushing the others to continue innovating & developing new ones…even if I personally am not a fan of these. This one IS unique in that it's designed to work as both a standard desktop or as a tower.
The NZXT Duet is a little case with a big heart. It has room for a full
ATX motherboard, a feat accomplished by moving the unit's power supply
into the front half of the case, in the space below/to the left of the
drive bays. Seven full-height expansion slot covers are provided. A
short run of heavy power cable connects the IEC connector on the rear
of the case to the power supply itself. This configuration does achieve
some space savings, but it introduces a new concern.
Read the rest here.