Microsoft Announces 320GB Hard Drive Upgrade for Xbox 360 S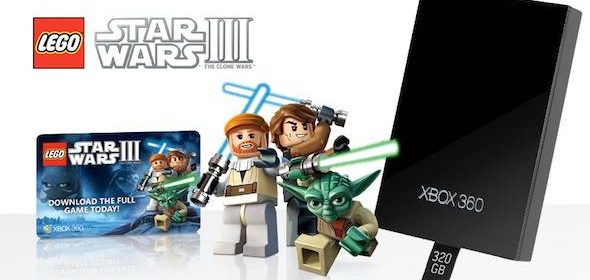 With all this Xbox talk lately, it is only prudent to talk about the new 320 gigabyte hard drive upgrade that was announced today for the Xbox 360 Slim line. Available for $129.99 it effectively blows away any of the previous hard drives for the Xbox lines. Now that we have all these new features and capabilities for the Xbox coming in the Fall 2011 dashboard update, now just might be the time to upgrade your hard drive so long as you have the new slim line model.
Later this month a 320GB Media Hard Drive for your Xbox 360 will be available for $129.99 (US ERP.) It will also include a LIVE download code for LEGO Star Wars III: The Clone Wars. The Media Hard Drive is compatible with all Xbox 360 S models and will be sold at your favorite Xbox 360 retailer and is available worldwide, the Media Hard Drive will not include the game download code in Japan, Saudi Arabia, Slovakia and the UAE.