LOVEFiLM Signs Deal With Warner Bros.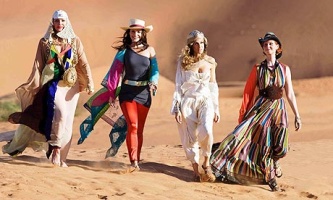 Like Napoleonic-era generals, Netflix and LOVEFiLM are marshalling their forces and establishing their positions on the field. Over the last couple of weeks, Netflix has been kicking up the most dust preparing for their entry into the UK and Ireland next year, but now LOVEFiLM is responding by bringing Warner Bros. in on their side of the battlefield. LOVEFiLM's deal with Warner Bros. doesn't seem to focus as much on securing exclusive streaming rights like the deals that Netflix has been signing with studios, but instead seems to be geared toward leveraging the extended services and market outlets that LOVEFiLM and Warner Bros. possess in the region.
Today, the Amazon-owned streaming and rental service announced a new, multi-year partnership with the Brothers Warner, promising to deliver "wider choice and more access" to content across multiple platforms. Under the deal, users will be able to access a range of Warner Bros.' recent and forthcoming titles on their iPad, PlayStation 3, and, as of later this year, their Xbox 360, among other devices.