GoogleTV Still Alive, Finally Gets an Update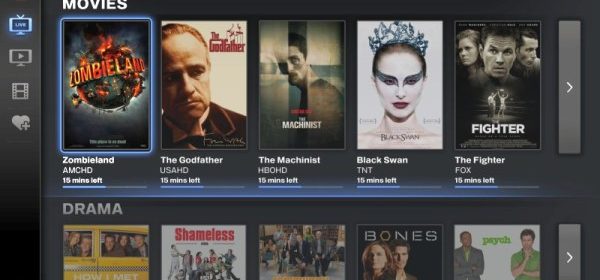 Good for Google for continuing to update and not abandon their GoogleTV platform which has gotten off to a terrible start. I find a bit of irony in the update going first to Sony users, with Logitech soon to follow, especially considering how much flack Logi has gotten for all the wasted money they put into these boxes. Great rundown from the gang at Engadget.
Other than finding new things to watch on TV in a few new ways, the addition of Market apps is the biggest difference between Google TV and all the other connected TV platforms out there. So far, there aren't yet APIs to tell third party apps what you're watching and allow them to interact with it, but they're described as "heading down that path." Some of the 50-or so apps that will work on Google TV at launch include ones we've seen from TBS, TNT and other providers, as well as TV friendly versions of common apps like Flixster and IMDB. For music there's still Pandora and Napster, joined by Plex, Qello and more right out of the gate. Sports fans can try out Thuuz and Are You Watching This?! XL to get alerts and immediately tune to whatever game is deemed the most interesting, while there's also an AOL HD app that brings some of our videos to the TV as well. One of Google TV's strength has always been its ability to handle a wide range of internet content, and that's not changing this time around. The Chrome browser and search is a little more simplified, along with a My Photos app that checks another box on the "family friendly" features list by pulling in pics from your online albums.