Pre-Orders for Vizio Co-Star Begin at $100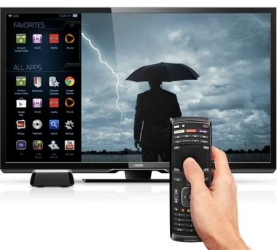 Vizio's next-gen Google TV set top box, the Co-Star, may be the most highly anticipated Google TV device to date, especially given its competitive feature set and price point. Next gen Google TV devices have been slow coming to the market, but the Vizio Co-Star is nearly here. Vizio is taking pre-orders for the Co-Star on their website for up to two units with an expected ship date of August 14. I've gone on record as being less than enthusiastic about Google TV, but the Co-Star may be the first device to spark a serious interest in giving Google's take on the future of TV a shake since the Logitech Revue went on fire sale, especially with its included support for OnLive's game streaming service.
With the buzz around the VAP430 having been maintained right through the first half of the year, the time has now come to officially open the pre-orders. The unit will initially be available for order through Vizio's own online store starting today. The cost of the unit is $99.99 with free ground shipping while supplies last.