LG Google TV Reviewed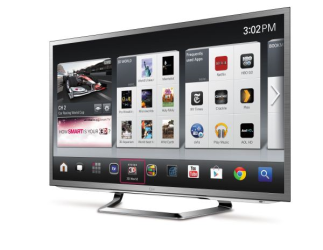 Google entered the new year with big plans for Google TV. The platform was moving from Intel Atom chips to ARM SoCs, Sony was returning as a hardware partner and throughout the year the list of manufactures kept growing as companies like Vizio, LG, and Hisense announced Google TV products. Although standalone boxes dominate the scene for media streamers, Google TV has, from the beginning, pushed to be added to manufacturers' TV sets. LG is one company that has taken Google up on this offer. The LG G2 Google TV is a 47″ LCD TV with an edge-lit LED 1080p panel. It sports the usual collection of connections including HDMI, component, and RGB, but no doubt LG anf Google are hoping you will have little use for these connections as the star of the show is the integrated Google TV. Now, one could go melodramatic and point out that building your media streamer right into the TV may mean no separate box is necessary, but it also means putting your faith in the manufacturer to not only have a great media streamer, but also a great TV, because there is no going back. Obviously there is nothing to stop one from simply adding another, better media streamer, but if the comapnies responsible for the LG G2 Google TV can get both sdes of the equation right, then they might have a winner. I'm feeling pretty good about LG upholding their end of the deal.
All second generation Google TV devices would move to ARM silicon, including SoCs from Marvell (long a player in the video silicon space) and a surprise entrant, LG. Korea's LG would also play a role in a big software change for Google TV, the first skinned implementation. Skins over Android are rarely something to get excited over, and can often be a detriment to performance, but the reality was that the bar was so low with Google TV that anything that could inch it up would be considered a blessing.