Boxee Box gets SlingPlayer App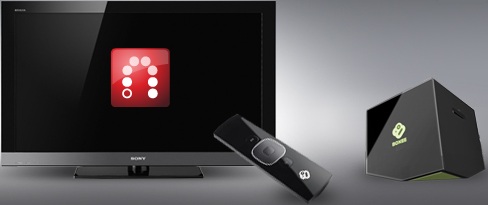 Just on the heels of the SlingPlayer integration into Facebook, and addin to Google Chrome, Boxee Box is the latest recipient of the SlingPlayer application. Soon SlingPlayer will have apps to a many other connected devices but for now you can load up the SlingPlayer app on your Boxee box and get live streaming video.
This is an interesting aspect. Right now I use a SlingBox connected to a Linksys Media Center Extender to extend my Media Center experience to my iPad and smartphones. It allows me to stream my content from my Media Center setup to virtually anywhere I want. You can now do the same thing with the SlingPlayer in Boxee Box and essentially get live streaming tv built into it.
Sling first expanded its SlingPlayer app to Facebook and Chrome a few days ago, and now the company is extending those streams to the TV (without a dedicated SlingCatcher or mobile device TV-out) with apps for connected devices. Today the company announced the Boxee Box app would be first out of the gate, arriving ahead of the promised Google TV version we're also expecting. Interestingly, there does not appear to be a charge for the app (which runs $30 on mobiles and tablets), so if you have a Slingbox Solo or Pro-HD and one of the green and black media streamers all you have to do is download and press play. We'll give it a shot and let you know how it works, until then just press play on the demo video embedded above for a quick look.