WD TV Live Streamers Updated with SlingPlayer, New Streaming Services, VUDU Downloading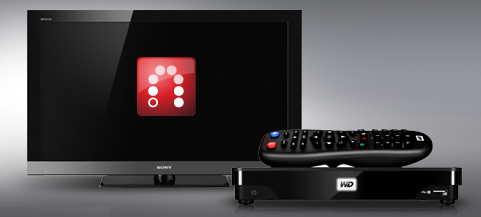 Western Digital's WD TV Live and Live Hub media streamers have received an update enabling access to several new media streaming services and the SlingPlayer app, as well as VUDU movie downloading, though only for the WD TV Live Hub with its built-in hard drive. The new streaming services include AOL On for the U.S., the Australian Broadcasting Corporation for Australian users, BILD-TV in Germany, and Red Bull TV worldwide. I'm guessing Red Bull TV is produced here in the U.S., so I will apologize to world on Western Digital's behalf. Slingbox owners will probably be more excited about the addition of the SlingPlayer app. Slingbox SOLO and Slingbox PRO-HD users will now be able to stream from their Slingbox to the WD TV Live family of devices.
Depending on your region, you'll see new channels on the WD set-tops, including The AOL On Network, Red Bull TV, ABC iview (Australia), Acetrax Movies, Maxdome and BILD TV-App. Walmart's Vudu service will also be added, letting domestic and some foreign users buy or rent from a library of 70,000 downloadable films and TV shows.