Western Digital Black WD6001FZWX 6TB Reviewed @ APH Networks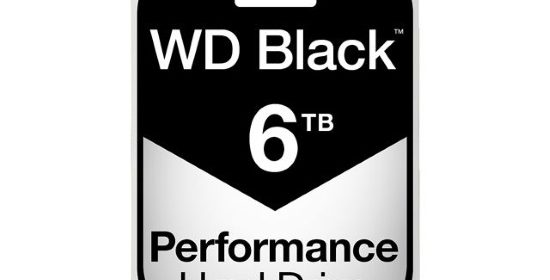 If you can live the noise, I've found the WD Black drives to be one of my favorites for recording disc duty. I've never played with the 6TB model reviewed, or any 6TB HDD for that matter. That's a lot of data, but the Black has 128MB cache, updated dual-core processor, and WD is claiming better performance than the 4TB Black – impressive.
…I do not believe this is too different when compared to the results of the SSD revolution that began near the end of the last decade. The role of a hard drive switched from being the primary storage medium in your computer to a complementary component that works in the presence with a solid state drive; where the SSD is used to store your operating system and programs, and the HDD is used to store large files and folders. Does this mean performance HDDs are irrelevant nowadays? I do not think so, and neither does Western Digital. Equipped with a dual core processor and 128MB of cache, the Black WD6001FZWX 6TB aims to be at the forefront of speed and reliability for professionals and enthusiasts alike. Just like how we do not normally expect girls to open doors for guys, the purpose of this product is not to be your boot drive, but rather to give you a bathtub of capacity to store your entire library of videos and photos without slowing down your workflow. Will it live up to our expectations? Read on to find out!