Western Digital Annouces 4TB 3.5″ & 1TB 2.5″ Red NAS Drives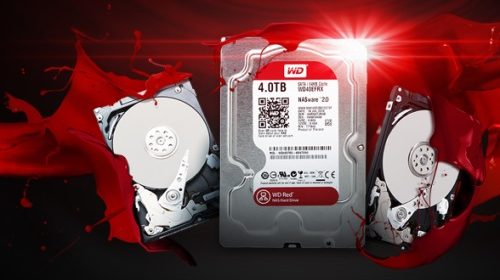 There's a lot to like about Western Digital's Red line of RAID friendly NAS hard drives, so it's really nice to see them expanding the family to include a 4TB model and into the 2.5″ space (little NAS & HTPC friendly) with a 1TB model.
PC Perspective has a review up to go with the launch. Head on over and have a look.
Last July, I went on a bit of a mini-rant about how using a bunch of drives not meant to be in a RAID could potentially lead to loss of the entire array from only a few bad sectors spread across several disks. Western Digital solved this problem by their introduction of the WD Red series. That series capped out at 3TB, and users were pushing for larger storage capacities for their NAS devices. In addition to the need for larger disks came the need for *smaller* disks as well, as there are some manufacturers that wish to create NAS / HTPC type devices that house multiple 2.5″ HDD's. One such device is the Drobo Mini – a 4×2.5″ device which has not really had a 'proper' NAS storage element available – until now: