SlingPlayer Comes to Kindle Fire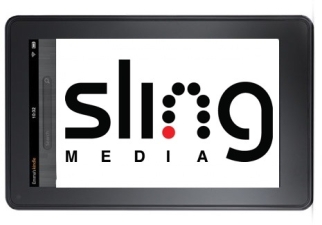 Amazon has been always been cagey about providing Kindle sales numbers, but with estimates floating around that Amazon may have sold upwards of 6 million Kindle Fires since the tablet's introduction late last year, you can bet that we will see more Android-friendly media apps and services working to bring their wares specifically to the Kindle Fire. How nice of Sling Media to provide an example to illustrate that point. Sling Media has been working to deploy their SlingPlayer Mobile app as widely as possible, including betting big on Honeycomb tablets. Starting January 31st, Sling Media will also be betting on the Kindle Fire with the release of SlingPlayer Mobile for the Kindle Fire through the Amazon App Store for $29.99. Sling Media has tried to take advantage of each platform that it has brought SlingPlayer Mobile to, and it looks like the Kindle Fire will be no exception. Despite being relatively low-powered as far as Android tablets go, the Kindle Fire seems to get on just fine with the SlingPlayer Mobile app in this hands-on.
Whether in high quality or low quality mode, however, SlingPlayer for the Kindle Fire performed as advertised. Operation using the on-screen controls was straight forward and commands were received by the Slingbox quickly. I did manage to trip up the connection once or twice by sending multiple commands too quickly, but seasoned SlingPlayer users know not to overload the controller and beyond that, performance was very impressive.