Boxee Box Sales at About 200,000 Units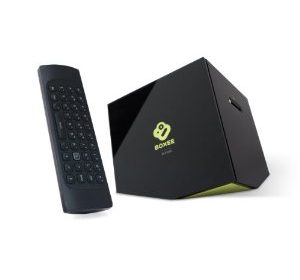 I was a bit surprised when D-Link announced their new MovieNite media streamer the other day. After all, doesn't D-Link sell the Boxee Box? At $200, the Boxee Box is obviously targeted at a different market than the $50 MovieNite, but I would have expected D-Link to work with the Boxee team on producing a more limited version of the Boxee Box for introductory price points. However, a recent tweet from Boxee reveals one possible reason why D-Link may not have felt much incentive to build out the Boxee brand for new devices and markets. At the moment, Boxee is only reporting about 200,000 Boxee Box users. Undoubtedly some percentage of Boxee Box users are not going online and thus are not being included in Boxee's count of users, but it is unlikely that this constitutes a particularly large percentage, which means that D-Link and Boxee have only sold in the neighborhood of 200,000 Boxee Box units. The media streamer market has proven to be a tough nut to crack, but at 200,000 units, the Boxee Box is still going to be way down the list. Making the possible sales numbers even more disheartening is the acknowledgement that the defunct Boxee for PC software is evidently rocking 10 times as many users as the Boxee Box that the Boxee team has decided to concentrate all of its attention on.
The total number of Boxee Box users is around 200,000, according to a tweet sent out by the company Wednesday. The tweet also revealed that Boxee now has a total of 2 million users, if you include users of the discontinued PC client.