Slim Devices Squeezebox Review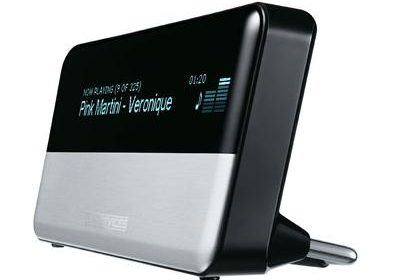 There's plenty of people who don't care about TiVo, but are addicted to their music & want to be able to play it anywhere in their homes. For years now Slim devices has been selling devices that allow users to do this with ease, and with super small footprints. Doesn't look like they've lost a step at all with their Squeezebox.
There isn't much more that I can say about the product. The build is
quality, as is the sounds that it streams. The ability to stream audio
wirelessly isn't a new concept but one that is done extremely will with
the Squeezebox. The versatility of the product is amazing as well. With
the ability to play MP3, AAC, Ogg Vorbis, MP2, MusePack, WMA, AIFF,
WAV, PCM as well as lossless Apple Lossless, FLAC, WMA Lossless, the
only thing you virtually will not be able to play is Apple protected
files. The software is incredibly easy and the overall appearance of
the Squeezebox makes it fit it nicely in any home theater setups.
Read the rest here.