Pioneer PDP-5000EX 50″ 1080p Plasma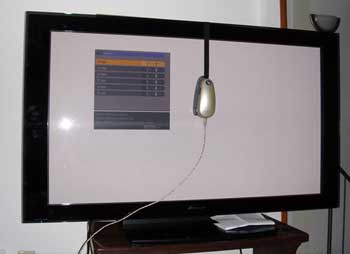 With an MSRP of $10,000, this is definitely drool-worthy, and maybe overkill. But then again, I'm sure prices will come down as more manufacturers release more 1080p plasmas.
When
would you need full HD on a 50" plasma? Well, to put it bluntly: when you
want to sit up REALLY close and really see every detail. If you're planning
on sitting 12-15 feet away from your 50" display, or if you don't consider
yourself to be a hawk eyed videophile, you can save quite a bit of cash by
getting a 720p display.
Read the rest here.