On Live Streaming Games to Google TV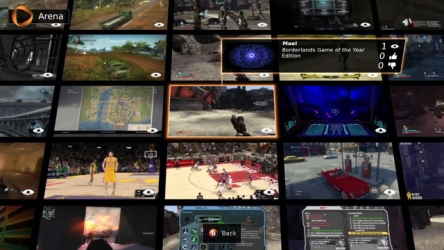 The cloud gaming wars are on! Gaikai and On Live, the two biggest services in this fledgling market have only skirmished via web browsers so far, as only On Live has managed to put out a hardware device for dedicated access, but Gaikai's announcement that it would be available on LG's Smart TV platform opened a new, and exceedingly important, front in the nascent war. Well, On Live is striking back in a big way with the announcement that On Live is coming to Google TV. On Live will undoubtedly continue to sell its dedicated hardware for a while, but the transition to embedded app was inevitable for these types of services, and though LG has had more success with its Smart TV platform than Google has with Google TV, there can be no doubt that Google TV will cast a wider net. Eventually Gaikai and On Live will probably be available on just about every platform, but early penetration into a large ecosystem might impart a crucial early mover advantage to On Live. Of course, the companies that are probably watching with the most interest are the major console manufacturers who can expect services like On Live and Gaikai to become serious threats as broadband penetration improves and cloud gaming technologies mature.
Google and OnLive announced that the company's streaming game service was coming to Google TV devices. OnLive delivers console-quality games that are synchronized, rendered, and stored on remote servers and then are streamed over the Internet. The service launched in 2010 and is available on Windows, OS X, Android and iOS operating systems.