YouTube Adds Disney and DreamWorks Movie Rentals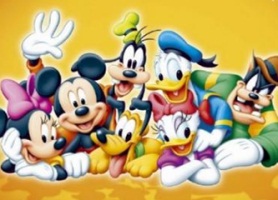 So there you were Thanksgiving evening, the turkey carcass forgotten at the table, the football games done, and a house full of family overstaying their welcome, and you needed a movie to pacify the increasingly cranky kids that everyone was trying to ignore. If you pulled up YouTube in search of a movie rental then you had the opportunity to rent one of the first Disney movies added to the service. YouTube announced last week that they had signed deals to bring Disney, Disny-Pixar, and DreamWorks Studios movies to the YouTube movie rental service. There is no word on what movies we can expect in the future, but there are already a number of recent films such as Cars 2 and the most recent Winnie the Pooh listed with promise of more classics on the way.
YouTube announced a deal with Disney Wednesday morning that will add hundreds of movies from Disney, Pixar and DreamWorks Studios to its growing catalog of premium VOD titles. The partnership marks the fourth such deal for YouTube with a major Hollywood studio, after previously teaming up with Universal, Sony Pictures and Warner Bros.