Firecore's aTV Flash out of Beta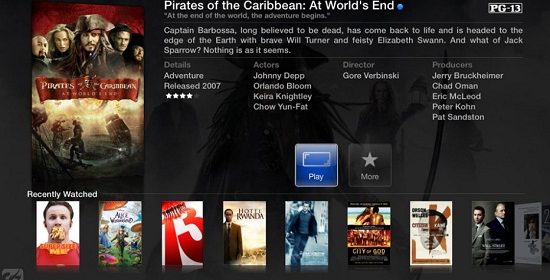 Firecore the developers that brought you the ability to update your Apple TV with customized firmware and the ability to play a plethora of media files such as MKV, AVI, MP4 and even ISO has recently move out of Beta. Now that the development is out of Beta Firecore is charging a $30 premium for the software.
On top of the added file playback features, the new aTV Flash includes the ability to steam your media from any file server without the need to run iTunes. Also included is an HTML 5 browser, Last.FM support, and a Plex client.
We're definitely of the opinion that the dedicated devs who do all the heavy lifting so you can tweak and hack your pile of gadgets deserve a little something for their troubles. That being said, Firecore's aTV Flash (black) is still going to be a tough sell at $30 (now that it's left beta). But, before you go, perhaps you'd like to know what that chunk of cash will enable your 2nd-gen Apple TV to do. For one, it blesses Cupertino's hobby set-top with an all new media player that can open AVI, MKV, MP4, ISO and host of other file formats. There's also an HTML5 browser for surfing the web and streaming media. Want more apps? How about a Plex client and Last.FM radio? Perhaps best of all, though, it allows you to play back files stored on a PC, Mac or NAS without the need for iTunes. Check out the video demo after the break.