Media Center Remote App for Windows Phone Updated To Support Mango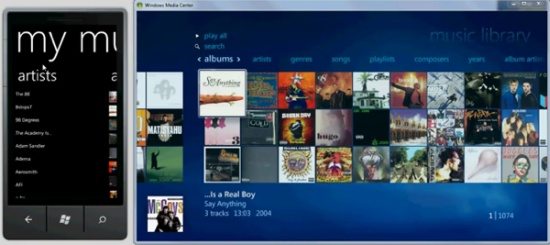 Every day there are more and more interesting things coming out of the Windows Phone platform. One of the enticing ideas for me is having seamless integration with my xbox, Media Center, and Windows Home Server all into my phone. Being able to control my content, and seamlessly share it one thing I am extremely interested in.
One developer, TheMediaCenterProject is doing just that, creating a remote control application for the Windows Phone platform, the Media Center Remote Control. The application has just been updated for the Mango platform update, Windows Phone 7.5.
Media Center Remote App for Windows Phone has been updated to support Windows Phone 7.5 (Mango). The update adds auto discovery of Media Center and Extenders on the network so no more entering IP address.

You will need the latest version of the Media Center Remote Command Listener application (5.0.0) for the updated app to work.

The app costs $1.99 from the Windows Marketplace and the server can be download from TheMediaCenterProject.com