DVBLink v4 Products are Released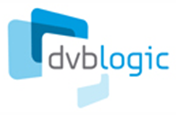 The folks over at DVB logic have issued a new version of DVB link. Version 4 is built off of a completely new architecture and forms the basis for future development and extention of the product. Updates in this version include: the ability for 8 virtual tuners in Windows Media Center as well as support for live TV in Boxee, Android, Iphone, Ipad and Windows mobile devices. From DVB Logic press release:
DVBLink v4 products have a lot new features, improvements and fixes over previous version. The most notable of them are:

More intuitive and easier Windows MediaCenter setup
Support of up to 8 virtual tuners in Windows MediaCenter
Web based DVBLink server configuration
New DVBLink Connect! Server with support for live TV, timer scheduling and EPG on Android, IPhone, IPad and Windows Mobile devices
DVBLink Boxee client that enables watching live TV on Linux and Mac computers as well as in Boxee Box itself
DVBLink Remote API, which can be used to create 3rd party DVBLink clients

…

DVBLink v4 is a paid upgrade for v2/v3 owners who purchased products before 1 July 2011. For those who have purchased DVBLink products on or after that date the upgrade is free of charge.