Carada Precision Series Projection Screen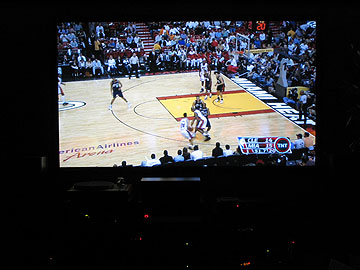 We've got plenty of do-it-yourself-ers here, so you'll be happy to see this article from the Home Theater Blog about installing your own projection screen. I can't wait to have a place where I *could* do something like this…nothing like watching the Lakers on HD on a huge screen.
I firmly believe that the average do-it yourselfer/home theater
enthusiast with even a cursory knowledge of front projection could
install his (or her) own screen and projector in a matter of hours.
Concealing the wires may still prove problematic for those unfamiliar
with the tricks of the trade but even this isn't an insurmountable task
by any means.
Read the rest here.