Broadcom to Put Sling on a Chip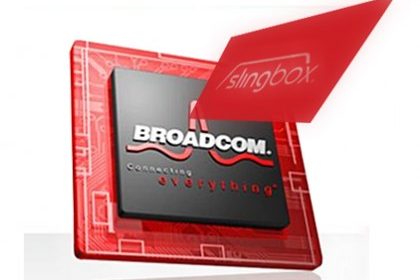 This morning the silicon chip manufacture Broadcom announced a joint venture with EcoStar the owners of SlingMedia to bring the SlingPlayer to embedded systems. The announcement means box manufactures will be able to embed the new chip into their set top boxes and get fully SlingPlayer functionality.
Some very interesting news there, hopefully we will be able to see something out of CES using this new chip.
This morning the chip maker announced anintegration deal with EchoStar to embed Sling place-shifting techin its dual-tuner HD gateway system on a chip (SoC), the BCM7425. The news means set-top makers, like heavyweights Motorola and Cisco, will soon be able to add a dose of Sling into their set-tops with the help of one of their existing suppliers.