Netflix Set to "Air" it's Original Programming Feb 6th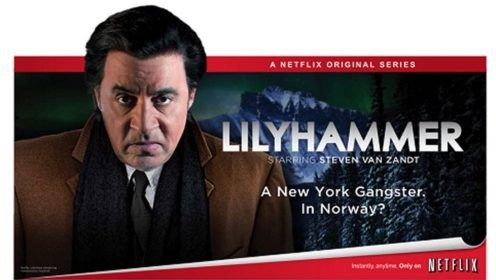 Netflix has slowly been acquiring exclusive content to stream via its online service which is to begin next month. On February 6th Netflix will make available its first original production, Lilyhammer. Netflix has also commissioned a new series called House of Cards, and a new season of Arrested Development.
While I don't subscribe to Netflix myself (Lack of true HD quality, and 5.1 audio) this is a good sign of things to come. Once studios realize they can distribute content directly and bypass conventional mediums we just might start to see content the way we want it.
While Netflix has already announced original productions like House of Cards and a new season ofArrested Development it has commissioned for its streaming video service, the first to debut will beLilyhammer next month. Starring Steve Van Zandt of the E Street Band and The Sopranos, it follows a mobster in witness protection who moves to Lillehammer, Norway, chasing dreams of clean air and gorgeous women. Naturally, it doesn't quite work out like that, but in an interesting twist Netflix will let you find out how it does work out all in one shot. Unlike most linear channels, and even Hulu's original programming efforts like The Confession, Netflix will post the entire season all at once (and in all of its territories — US, Canada and Latin America) just like it does with older material.