My Movies enables PDF reports of your movie collection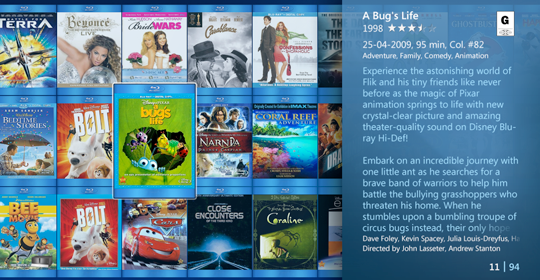 Not really much to say here that the title already didn't cover, but My Movies collection manager has been updated and one interesting new feature is the ability to generate PDF reports of your movie collection. Some times it isn't conducive to guests to scroll through your movie collection on the big screen and thus is just easier to hand your guests a multi-page list of your movie collection.
For years I have been manually editing my movie collection in a Excel spread sheet. Now instead of having to add my movies to both the "master list" as well as My Movies I can just add the movie to My Movies, generate a new PDF load it up on my tablet and just hand my guests the tablet to browse my movie collection.
My Movies have introduced a great new feature for movie buffs. The My Movies Report Generator enables you to produce a PDF report of your movies collection, enabling you to print off and store your movie collection off line. I am not really that much of a collector so its not for me but I know many readers spend a lot of time maintaining their movie collection.

To get your report go to https://report.mymovies.dk/ and sign in with your My Movies ID and then the report will be emailed back to you.