My Movies for WHS 2011, Windows 7 Media Center Updated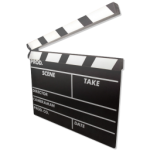 My Movies for Windows Home Server 2011 has been updated to v2.11 Pre-Release 1. The new version of the My Movies backend is adding a number of features along with the usual collection of fixes. Several of the fixes relate to how My Movies for WHS 2011 handles converted files. Of particular interest is the new backend support for downloading converted movies to mobile devices. My Movies updates tend to come in groups, and sure enough a quick visit to the My Movies website reveals that My Movies for Windows 7 Media Center and Collection Management have also received a pre-release update to version 4.03. Again there is a new set of feature additions and big fixes, including some love for the cutting edge among us with support added for PowerDVD 12 as an external player and a bug fix related to installing on Windows 8. There are few things in the tech world more exciting than running pre-release software on a pre-release operating system.
My Movies for Windows Home Server provides automated disc copying of Audio CD's and movies from internal or USB attached optical drives, adding meta-data to copied discs, or movies and TV programmes already stored on the server by monitoring your shared folders.