Kinect for Media Center Released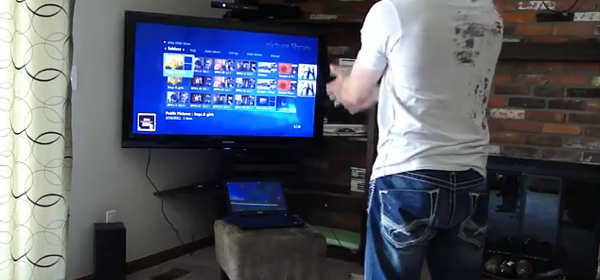 With the release of Kinect for Windows we are starting to see add-ins like Kinect for Media Center become official. Part of the thing about Kinect for Windows is that it includes the licensing needed for developers to create apps that can take advantage of the platform. While it is unfortunate that end users need to fork over additional money for a new Kinect sensor those who want hands free control for their Media Center PC will need to make the switch.
The add-in is going for $6.99, and as mentioned will require the Kinect for Windows sensor (not the Xbox version). Head over to the developers page to get the full rundown of features.
Controlling Windows Media Center from the sofa without a remote is something that just sound cool so using Kinect sounds a really good idea. Last year there was a beta for Kinect for Media Center and now thanks to the commercial released of Kinect for Windows the final version is out.

With the Kinect you can use hand gestures and voice commands to control Windows Media Center and then control the addins that run on it including Netflix, My Movies and Media Browser. The developer says that that the addin has been designed so that audio coming from a TV show or music can't trigger a voice command and that there are lots of configuration settings so you can get it working the best way for you.