Rumor: Microsoft Planning Kinect-based Settop Box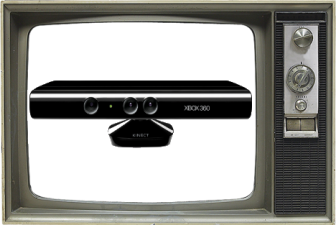 Join me, friends, as we take a little stroll down rumor lane. Paul Thurrott of the Supersite for Windows and Windows Weekly fame has related a rumor that Microsoft may be working on a Kinect-based settop box. It would essentially be an Xbox minus the pesky video games, retooled specifically for media streaming. The inclusion of Kinect would allow for voice and gesture control, and presumably leave the door open for living room Skype applications. Thurrott had dropped a similar rumor about an Xbox-based media streamer a few months ago on an episode of Windows Weekly that proved fruitless and readily admits that this current rumor comes from unreliable sources, which means that our stroll down rumor lane is going a bit farther afield than I usually feel comfortable with, but I thought I would pass it along simply because it makes sense and fits with a tidbit I recently received from a completely untested source. Kinect and Xbox have been Microsoft's most popular consumer brands in years and stripping the Xbox of its video game processing capabilities would still leave a very capable media streamer, assuming Microsoft can reduce costs enough to get the price down to a palatable range. Whether or not the product ever comes to fruition, it seems almost certain that Microsoft has at least considered the possibility.
Speaking of rumors concerning Microsoft's entertainment plans, a number of less reliable sources are claiming that the software giant will introduce a Kinect-based set-top box in late 2012 that will stream Internet-based multimedia, offer motion and voice control, and cost less than $200. It's like an Xbox + Kinect minus the video game stuff, I guess, and is variously called the "Kinect HD," "Live Xbox," or "Kinect Box," depending on who you ask.