SIGMA DESIGNS SMP8910 Not Suspended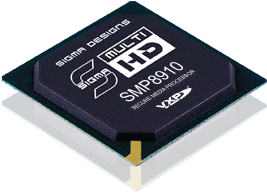 Given the positive conversation I had with SIGMA DESIGNS at CES I was a little surprised to see a rumor floating around that the SMP8910 had been suspended. If true, this would be a major setback for those waiting for Dune HD's Pro media player so I fired off an email to find out.
Fortunately, my contact at SIGMA was able to confirm that the 8910 has no been suspended but said nothing beyond that – so I guess we can safely go back to waiting. Patiently.