Dune HD – Firmware Update Adds "Launch on Power-On" Feature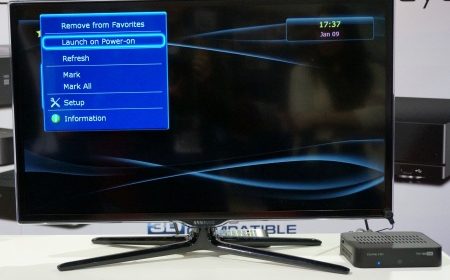 It's hard to argue with the "just works" media playback experience Dune HD players provide, but the lack of a native movie "jukebox" harms the user experience. Third party solutions like My Movies and Zappiti (to name two) work around this issue, but unfortunately there was no way to force them to launch when the player starts up, requiring users to browse through the UI to find and start them – until now. Responding to user feedback Dune HD added the feature to its latest firmware launching soon on new players and coming a little later to the existing user base.
Click through to see more pictures of the upcoming firmware.
Dune HD Firmware Update