Zappiti Media Center for Dune HD Reviewed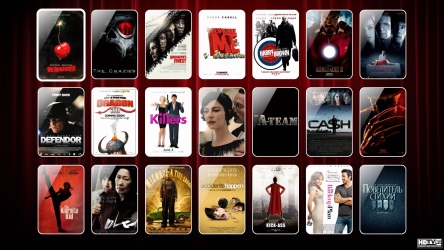 The Dune HD line of media streamers are lauded for their versatility and feature set, but much of that attention tends to fall on the hardware. This is probably because the Dune HD media streamers generally have a somewhat utiltarian UI. It works and it works well, but it might lack the visual pizzazz that many HTPC fans have come to expect from their media center software of choice and it does not offer the same options for automatically collecting metadata for the movies and tv series accessible to the Dune HD. Fortunately, the Dune HD systems are also extensible. Zappiti Media Center is a PC applicaiton and Dune HD plugin that not only breathes new life into the Dune HD UI, but also serves as a metadata scraper. There are some hoops to jump through to secure a free license, and some manual steps that need to be taken to keep the Zappiti library up-to-date, but between the option to use a mobile device app as a remote control and the upgrade in visuals it gives the Dune HD, there is definitely a lot for Dune HD users to like here.
Once Zappiti has found or scraped your content, it will begin to populate those folders and subsequently your computer screen with metadata that also includes cover art. Ninety-nine percent of the time, Zappiti gets the information right. If it doesn't, it's easily remedied by simply right-clicking on the egregious art or metadata and selecting the appropriate info from a drop-down menu from the top menu bar.