CEA Settles on Ultra High-Definition to Describe 4K or QuadHD TVs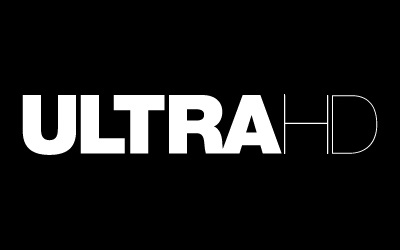 The Consumer Electronics Association has announced that the next generation of high-definiton televisions will officially be labeled Ultra High-Definition. Several TV manufacturers have already launched TVs running at resolutions higher than current HDTVs, and they have been marketed as 4K, QuadHD, or Ultra HD. The CEA is hoping that standardizing on a specific term and setting minimum standards will assist in educating consumers about why they should be excited to see these TVs start to filter down into the sub-$25K range. According to the CEA, an Ultra HDTV will need to have a 16:9 resolution, a minimum resolution of 3840 x 2160 pixels, and offer at least one digital input capable of carrying an Ultra HD signal without upconverting. Of course, the real trick will probably be convincing consumers that they can see a difference in resolution. One need not look far to find a forum in which two parties are arguing about how big a TV needs to be before one can see the difference between 1280 x 720 and 1920 x 1080.
The Consumer Electronics Association has rubber-stamped "Ultra HD" as the designation for screen displays that quadruple the resolution of today's standard Full HD.

Where HD images are 720 pixels deep, Full HD offers 1080 and Ultra HD does 2160. This gives Ultra HD images a resolution of 3840 x 2160 pixels (8.3 megapixels).