Updates Incoming for Virgin Media TiVo Users, Including Spotify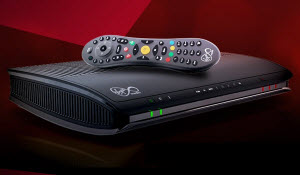 Virgin Media is preparing to roll out an update to TiVo users that will bring a slew of performance improvements and new functions. The update is expected to include some big features such multiroom streaming, BBC iPlayer and Red Button support, and TiVo App support, but the feature that will likely catch the most attention outside of the UK will be the addition of Spotify support. Virgin Media and Spotify have a cozy relationship, so this might end being a Virgin Media exclusive, but you can bet that fingers will be crossed that TiVo and Spotify will share the love.
Virgin Media Tivo users are going to get a nice bunch new features in the next rollout of the software release. The update will add Spotify, app support so you can browse and control the box from an iOS devices, full BBC iPlayer integration and some other interesting features.