ATT U-verse Set-Top Boxes go Wireless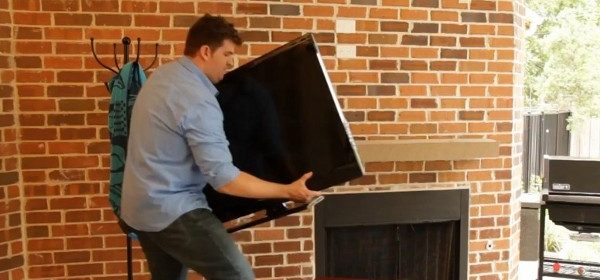 With all of the talk of wireless lately, why not add AT&T U-verse into the mix. Starting Monday October 31st (Happy Halloween) AT&T will be releasing an additional box that will convert your U-verse set-top box into an all wireless device (not including HDMI and power cables). If you have constraints in your home of not being able to run coax everywhere in your home, and are a U-verse customer this just might be something to look into.
For a one time installation fee of $49, and a reoccurring $7 a month you can enjoy your AT&T U-verse service wirelessly.
starting October 31st, AT&T U-verse customers will no longer be constrained by wires! (Besides HDMI and power cords, that is.) The company's new wireless receiver pairs with your AT&T-issued residential gateway and pulls in broadcasts over WiFi. What the provider claims is the first consumer wireless receiver of its type should simplify installation and free customers from the worry of running coax around their homes. You could even drag your big screen out to the patio and try to enjoy the "big game" under the glare of the sun. Just don't make lugging your 42-incher around a habit — hernias aren't covered by the warranty. The receivers will be available to order on Monday for a one-time fee of $49 and a $7-a-month rental fee there after.
–Hit up the promotional video after the break–