Tivo Update Brings Multi-Room Streaming to Series 4 Premier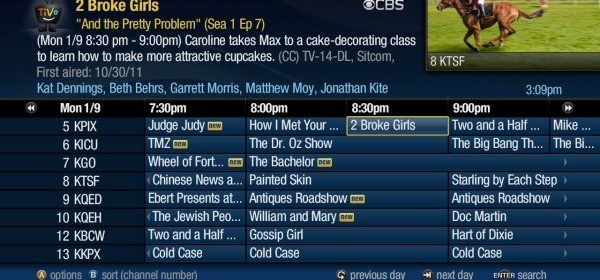 Last night Tivo announced some significant changes to their Series 4 Premeir hardware lineup. Some of the new updates include HD guide, access to the search guide in HD, New mini guide that floats above the current video content, new enhanced information bar, a new Android remote control app, and last but not least true multi-room dvr functionality. 
Recently I read that Ben Drawbaugh said his days where numbered with Media Center and that he soon would be looking for an alternative for Media Center, but one of the things holding him back was a true multi-room DVR experience, maybe this just might be what he was looking for? Who knows but I sure would like to see what the new updates bring to Tivo.
It's too early to know if this is the big TiVo update fans have been waiting for since the release of the Premiere, but there's no doubt it's a significant one. For starters, the guide has finally gotten the upgraded HD treatment — no word if it is the only remaining old screen to get refreshed. Next up is official Premiere-to-Premiere streaming, which frees your recorded TV to be watched in any room of the house, even if the content is marked Copy Once. Other notable improvements include the integration of Hulu Plus content in TiVo search results, a revamped discover bar that actually discloses why the content is featured — we assume this will make it more useful — and hitting select while watching live TV now brings up a mini-guide and updated program info screen. All in all it is a nice list, but the truth will be told once some have had a chance to try it out. When that might be is still somewhat unknown, but feel free to force your Premiere to connect to TiVo service now to find out if you are in the lucky few to be the first to get the update.