Channels App rolls out Version 1.0.4 for Android and Fire TV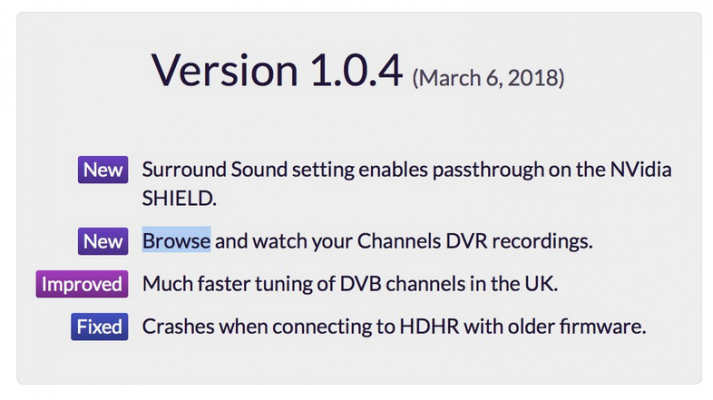 Good stuff coming from Channels to Android (Android TV) and Fire TV users, with support for DVR recording playback now – and broader DVR feature support coming soon.
Hey everyone. We wanted to post our plans for rolling out Channels DVR support for Android TV and Fire TV. We wanted to set expectations well and make sure you all were completely aware how we plan to roll out features.

DVR support for the apps is…a lot of work. We spent over a year doing it for Apple TV and iOS. Most of that was design decisions, of which we don't have to do for the Android TV and Fire TV. So, things should go faster. But it's still a lot of work. It will take time.