SiliconDust Annouces Kickstarter Campaign for HDHomeRun DVR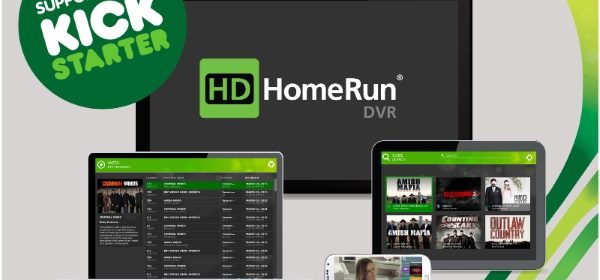 I have to admit to being struck a bit speechless by the scope of the HDHomeRun DVR project here are some highlights, but frankly there's so much awesome that it's probably best to check out the Kickstarter page for the full scoop.
Will supprot projected CableCARD content
Backends for Windows, Mac, Linux, WD MyCloud NAS, & QNAP NAS
Clients for Windows, Mac, & Android
Potential clients for Kodi & iOS
US, Canada, UK, & Australia regions supported
Update: Plex Support, Direct DVR playing, Live TV Channel Support
UPDATE:
I got a chance to ask SD about the time frames for the project:
Target is Fall / Holiday release for US / CA / UK / AU with European regional EPG roll outs after that (not the HDHR4-2DT level for DVB-T and T2 customers)
if stretch goal are met then we will continue to develop on iOS and Kodi and work with other desired devices…
UPDATE 5/18:
Less than 2 days left in the Kickstarter campaign, so help them out if you haven't yet checked out the plan!
UPDATE 5/19:
They passed the PLEX flex goal, and we will not see Live TV and DVR connection right in PLEX for all the platforms. They are working with PLEX to make this happen faster. Stay tuned, we are getting a release calendar from SiliconDust to help with any confusion. -Kyle
UPDATE 5/19 PART TWO:
SiliconDust is working directly with Plex for playback support for DVR content in the native application, Live TV in a Plex Channel, and Scheduling of Recording right inside Plex.
Release calendar:
First Beta for software in June, Plex playback soon after first release, full Plex Channel in July. Shooting for early fall for Official Release.