SiliconDust releases all-in-one DVR @ CES 2019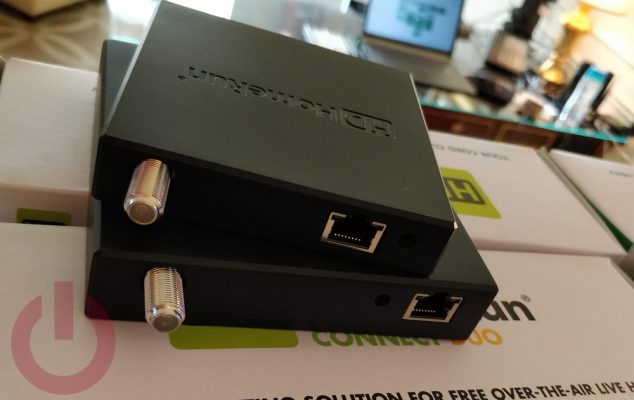 We all have a friend or family member who would be a great candidate for cord cutting, but the complexity of setting up a NAS or PC "server" is too much for them. The new $199 SiliconDust Scribe Duo could be the perfect solution for them. It has 2 OTA tuners, access to SD's premium service, 1TB of hard drive based storage, a year of service, and best of all is plug-in-and-go.
If 1TB isn't enough, for $149, the Servio adds 2TB more DVR storage with the same easy installation.
The form factor for both boxes is almost identical, with the Servio naturally lacking an antenna connector. It is also a touch larger than the tuner only models, but still very small, especially compared to some competitive solutions.
Pre-order starts end of March, with an expected delivery date in late April.
In other news, the long promised 6 tuner DCT is still in the works and they are working on adding more content partners to the premium service.