SliconDust Kickstarts 4K ASTC 3.0 HDHomeRun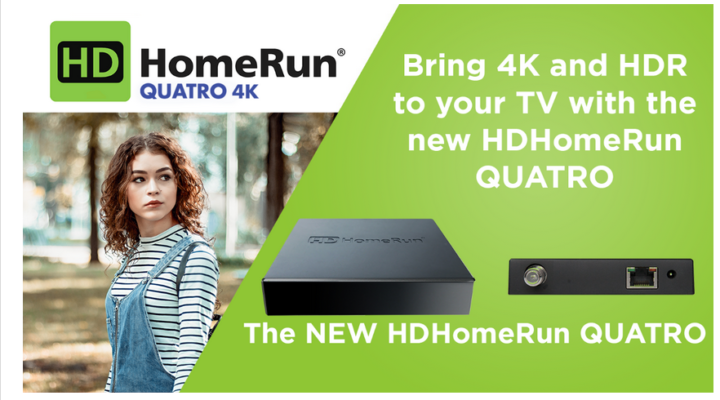 Normally Kickstater pitches are around securing funding for a product, but this one from HTPC TV capture stalwart SilconDust has already passed the funding goal, just a few hours into the campaign. So congrats to them, and a "better hurry" to everyone else that wants in on the first round of HDHomeRun ATSC 3.0 hardware. And since it's coming from SiliconDust, we can be reasonably confident that it will work, be supported, and you'll actually get something for your money :).
Beyond the $199 standard device, there's also a $299 "Development Edition", which is a super interesting idea, if geeking out to ATSC is your thing.
The new HDHomeRun QUATRO 4K (HDHR5-4K) is the device to upgrade your home entertainment to receive every free channel available in your area. It's built with 4 TV tuners – all 4 tuners receive ATSC 1.0 and 2 of those tuners pick up the new Ultra High Definition ATSC 3.0 broadcasts. We plan to enable multi-channel support so you can watch up to 4 ATSC 3.0 sub-channels across the 2 ATSC 3.0 tuners, all in high definition!