SiliconDust adds Encrypted CableCARD support to Android apps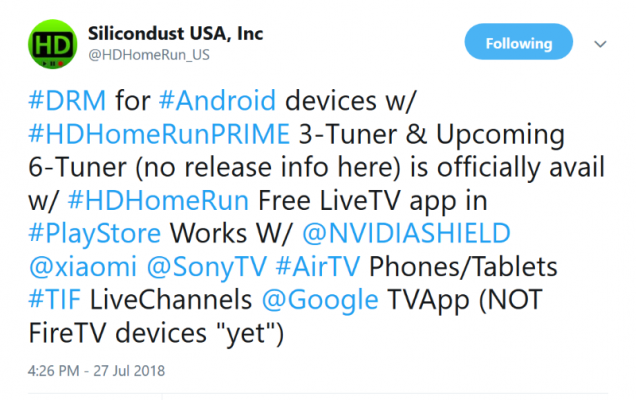 SiliconDust teased about this yesterday, and it has finally come! Yes, today is the day that support for encrypted (CopyOnce) CableCARD premium channels comes to the Android ecosystem (excluding FireTV devices). This means you can finally watch the whole lineup on your NVIDIA Shield, smart TVs running Android TV (e.g. Sony), or Android smart phone/tablet. Huzzah!
We don't have cable any more so I haven't had a chance to test it, but I would love to hear about your experience. This is very welcome news.