Showtime Launches Showtime Anytime for iPad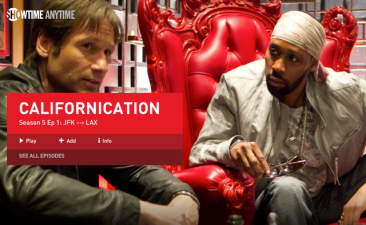 And just like that Showtime is competing with HBO Go. Showtime has launched their Showtime Anytime app for the iPad to allow for mobile streaming of over 400 hours of Showtime's original content, along with some of Showtime's movies as well. So far only AT&T U-Verse and Verizon FiOS subscribers can access Showtime's streaming content through the app; Comcast subscribers are still stuck using Xfinity a little while longer. Evidently there are apps Android and iPhone on the horizon, but no word on apps for over-the-top devices like the Roku at this point. Given that it took HBO Go a while to move beyond mobile devices, we can probably expect the same to happen with Showtime Anytime.
Subscribers will also be able to access the network's movies including The King's Speech, Blue Valentine, The Hurt Locker, Inglorious Basterds, I Am Number Four, The Twilight Saga: New Moon andEclipse, among others. Also available through the app are comedy specials, documentaries and sports programming, including Showtime Championship Boxing, Inside NASCAR, ShoBox, The New Generation and Strikeforce mixed martial arts.