Microsoft Reportedly Backing Away from Xbox 360 Subscription TV Service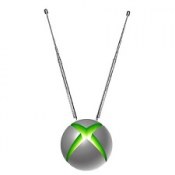 Rumors started floating before E3 last year that Microsoft was looking into offering a subscription TV service that would mix some Netflix-style content streaming with more traditional live and network TV content. Since then, Microsoft has gone on to establish the Xbox as a streaming media apps platform, and unfortunately that is also as far as Microsoft is going to get with the Xbox 360 right now. Microsoft has reportedly given up trying to offer its own TV/streaming service because the licensing costs would have been too high. We will continue to see new content via provider apps and services, but not through an app with Microsoft's name on it. 
After talking to programming partners over the last year, Microsoft recently caught a glimpse of what it would cost to roll out its service and it turns out the addition of current shows and live networks put costs over the top.

Cable companies and program makers are likely offering their content for sky-high prices to either get a huge cut of the pie, or thwart potential Web partners all together in an effort to stay relevant.