Plex for iOS v3.1 Now Available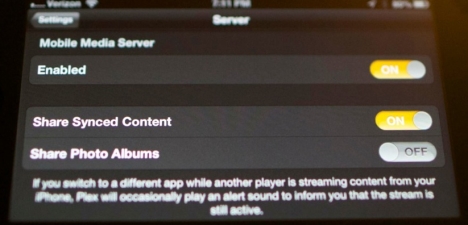 The Plex team has released a fairly major update to Plex for iOS, bringing the iOS version's featureset up to par with the Android version. The two biggest features are the enhanced filtering that was first introduced with Plex/Web and the mobile media server. With the mobile media server, a device can be used as a Plex server for sharing media with Plex clients, creating a Plex server that one can take on the road. There are also the usual assortment of bug fixes to accompany the other new features which include variable scrubbing speed sliders for all media and the addition of the experimental universal transcoder.
Ever since the all new Plex for Android was released, iOS users have been wondering when they'd be able to enjoy some of the new features on their devices, and we're incredibly happy to say that day has finally come.