Logitech Revue Sold Out, New Harmony Remotes in the Works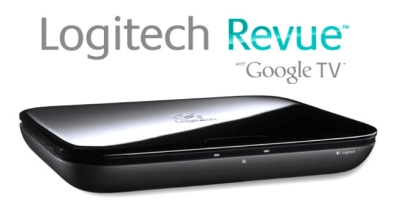 Logitech has released their financial report for Q3 2012. Mixed in among the numbers and trends were a couple of interesting nuggets. First of all, Logitech is stating that they have sold out of new Logitech Revue units. This does not necessarily mean that the sales channel is clear yet, but it does mean that they are getting scarce fast and there will be no more to replenish shelves. Despite having to issue profit warnings a couple of times this quarter, the company is operating in the black and expects to finish the year that way. This is sure to be a welcome relief given that the Logitech Revue was blamed for the big splashes of red ink on Logitech's ledgers last year and the company must be happy to be able to wash their hands of the whole thing.
The other tidbit was about Logitech's Harmony remote controls. If the current lineup of Harmony remotes has been feeling a bit stale to you, don't fret, because the company is also saying that the Harmony line will be receiving a refresh in the near future. There are no details at this point on what's coming.
Logitech's Q3 earnings for the 2012 fiscal year don't have many surprises since the company already revealed it was dropping out of the Google TV team. In prepared remarks, company management confirmed it is completely sold out of new units, closing the door on any users still trying to nab a $99 Revue (who shouldn't be too heartbroken, since Vizio is promising a second gen unit is on the way at the same price).