Reference Home Theater Reviews Harmony Elite Universial Remote Control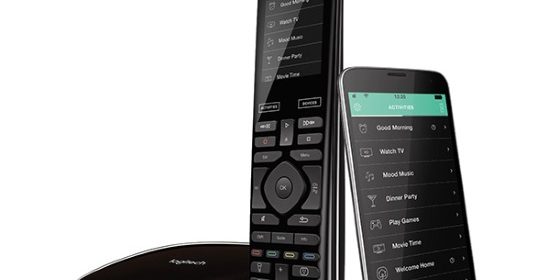 Harmony has been pushing its control ecosystem beyond the home theater and into the more general home automation space recently, with the Elite topping the lineup. The $350 price tag is a bit hard to swallow vs. its ~$130 siblings (what I use), but there are a few advantages to stepping up.
Earlier this year I reviewed the Harmony Companion (former Harmony Home Control) universal remote. For $130 it offers an easy way to control your AV system and some smart home features that doesn't need direct line-of-sight. The new $350 Harmony Elite builds on this using the same hub but an improved remote with an LCD touch screen and recharging base. While it offers a better experience, for most people the $130 option probably works well enough.